Picture Tour of Scout Valley Orillia
Published September 10 2013
I took Dog for a walkabout at Scout Valley, something I try to do daily, but often fail. Dog, by the way, is Patches, an Australian Cattle Dog, Blue Heeler variety. We usually just call her Dog. She's a sweetheart, always looking to please.
This post is predominately pointed at friends and family on Vancouver Island, to show them what we have available for dog trails. However, it should also be an education for the citizens of Orillia, who totally under-use this treasure. So, without further adieu, here are the photographs.
We will start from the parking lot off Oro Line 15 (previously 2nd concession Orillia), which is the main entrance to Scout Valley, even though the Barrie Road entrance has been around a lot longer. You can see the Regan House in the distance. I'll cover that in a later post, as well as the pioneer stone fence. Scout Valley is huge, with trails that total many kilometers. They crisscross and intersect, and it would take hours to walk every step of every trail. I'm just covering small sections of a few trails to give you an idea of the atmosphere. The trails are all colour coded, so you can keep track of where to turn.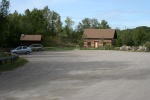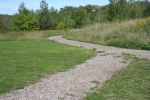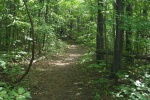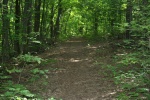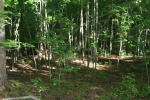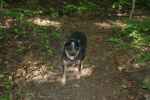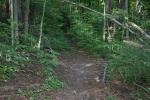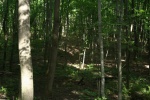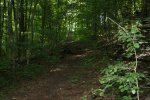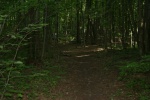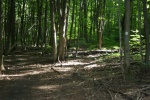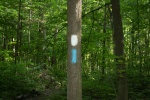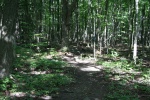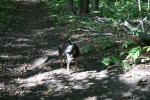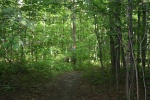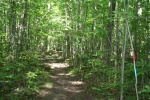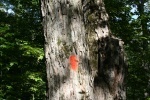 Now we will move over to the Barrie Road parking lot. It doesn't have washrooms or displays like the Line 15 lot, but I like the trails here. Dog loves the Pink trail. She always leads on it, while staying behind me on the others. Strange.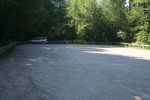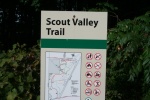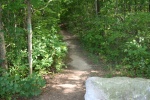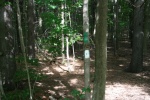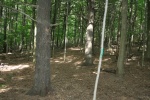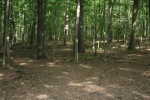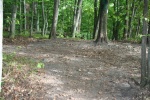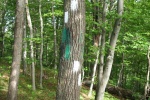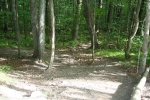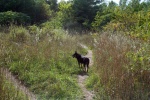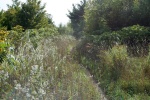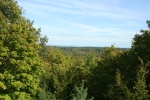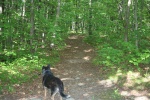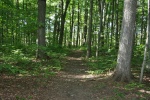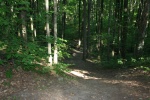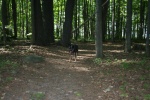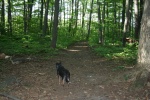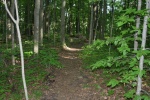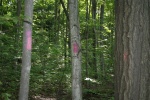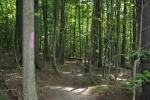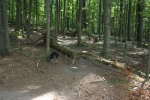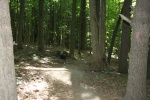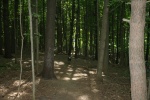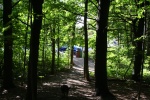 That is my tour of just a very few of the trails. I didn't even go over the ridge and down into the valley. Scout Valley is vast and varied. Here's hoping it stays protected for a long time. I'm sure there are many developers that would love to get their hands on it. I will place a few outside links with more information. My only purpose was to post some photos of our daily (almost) Dog walk. I hope you enjoyed them.
Randall Hawes
---